VERMONT CRICKET CLUB
Competing in the
Box Hill Reporter
District Cricket Association
(BHRDCA)
Playing cricket since 1895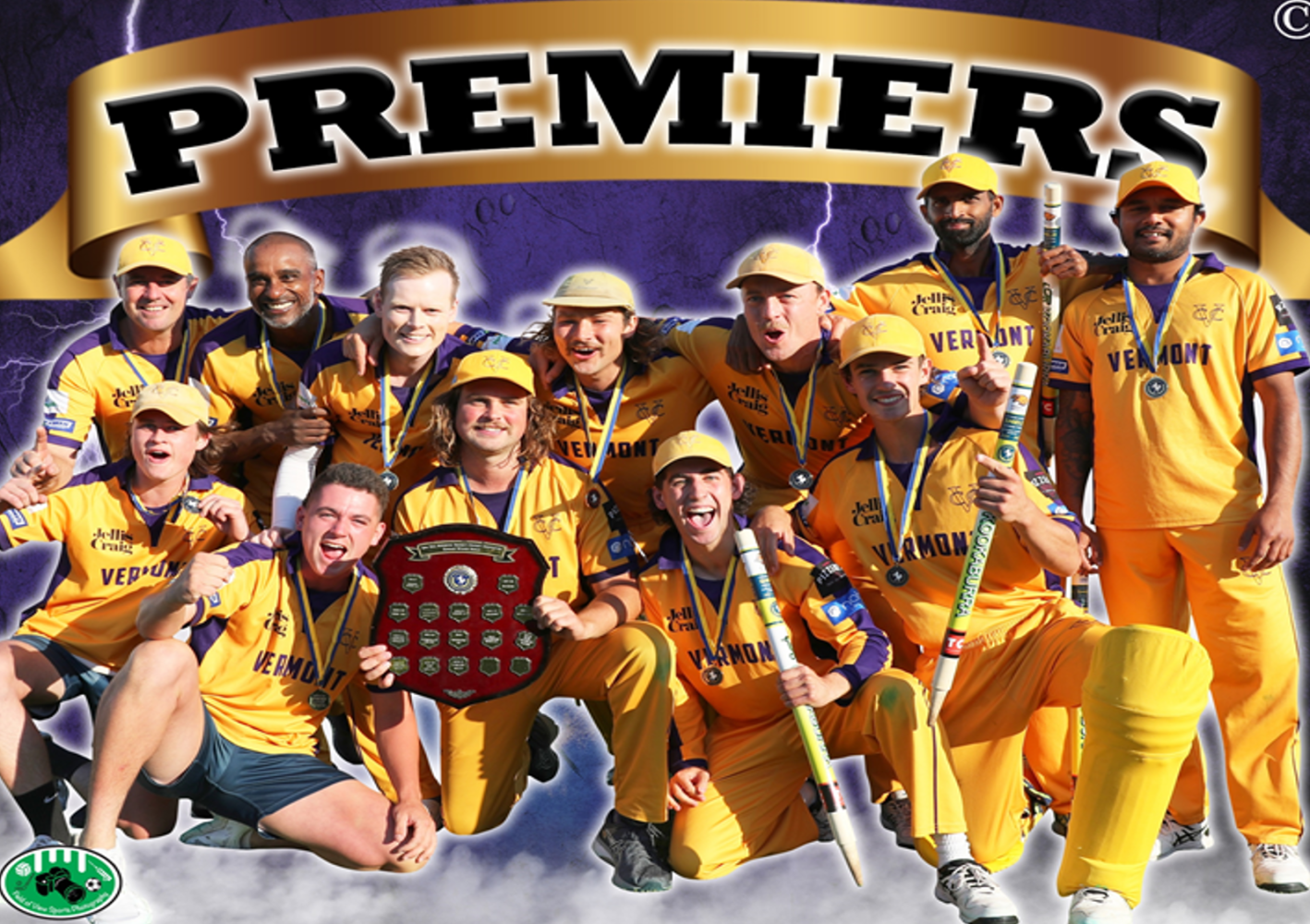 The Club was formed in 1895 and entered a team in the recently formed Box Hill Reporter District Cricket Association. There were 5 other Clubs competing that first year, being Boroondara, Box Hill, Camberwell United, Ringwood and Ringwood Juniors. Tough economic times and a sparse population meant that Vermont teams were entered in the BHRDCA spasmodically in those early years.
However from the 1928 season onwards, Vermont fielded a Senior Team consistently in the BHRDCA. In 1953, the Club also commenced to field a Junior Team, with the number of junior teams expanding over the years as the population in the area stabilized and then increased.
About Our Club
Latest Club News

All player Subs for season 2021/22 are now due to be paid.
Seniors: $340.00
Senior Students: $300.00
Casual/Occassional Players with a 'Pay as you Play' option: $30.00 per game
Subs include playing shirt & club shorts which players have already received up front.
Payment options:
Direct payment via EFT to club account:
Account Name: Vermont Cricket Club Incorporated
BSB Number: 633000
Account Number: 146924931
(insert name as reference)
Payment can also be made at the club.
We appreciate everyone's efforts in ensuring subs are paid prior to the Christmas break. If you require payment options, please speak with Brenno to arrange.
Sponsors